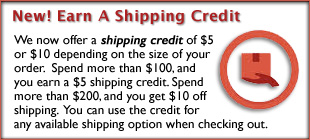 Welcome to Classic 45s!
Search or browse through our extensive inventory of collectable and reissue 45 rpm vinyl records from the 1950s to the present, updated daily. Discover some new music by browsing the Classic 45s Jukebox! Since 2001, Classic 45s has been dedicated to finding and stocking the best of the best within the huge universe of Rock 'n' Soul 45 records. We continually prowl the U.S. looking for new, unplayed old stock of the greatest records released since 1950 on 45 rpm vinyl — both originals and quality reissues. We specialize in offering Classic 45 records in new condition or as close to new as possible, as well as choice rarities that are at least in Excellent condition. We're based in the United States, but welcome customers from around the world.
Coronavirus status: We hope all of you and your loved ones are well and staying safe through this unprecedented crisis. With an abundance of caution and strict prudent measures in place, Classic 45s is still open as of today, and we are currently not experiencing any service interruptions. Our staff are all sheltering in a safe environment and are free from infection.
For a delightful 45-record-themed face mask to brighten your day, check out this one. At only $5.00, it's a steal... I've got one for myself!
05/14/21: Today, I've got a box of 1950s 45s of various genres to add to the store. Most of these are filling holes in our inventory for popular titles that have sold, but look for one or two new titles as well... Enjoy!

Categories

Featured Classic 45s For Saturday, May 15, 2021